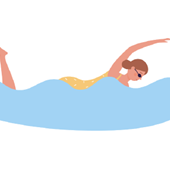 S.
Age : 15 years old
Nationality : France
Program duration :
Term
About me
---
I love playing board games and cards with friends, experimenting in the kitchen, and mastering my tennis and swimming skills. Furthermore, I am apart of a social club were we get to learn how to dance to rock and different ballroom combinations and listen music as well.
My hobbies
---
Board games, playing cards, cooking/baking, tennis, swimming, dancing, listening to music, adventure sports
Favourite subjects
---
"I like English and math , my least favorite is technology"
Why Australia?
---
"I want to discover a new type of life different that mine in France. to became independent and to travel to a new country. I chose this country because of the timing and the warm climate the landscape and the sea."