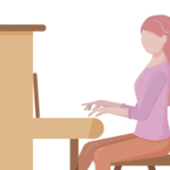 I.
Age : 15 years old
Nationality : France
Program duration :
Semester
About me
---
I am a passionate individual with diverse interests and hobbies. I enjoy cooking, baking, playing handball, swimming, gymnastics, hockey, to name a few. These activities bring me joy, keep me active, and allow me to express my creativity. I strive to lead a well-rounded and fulfilling life by pursuing all these varied activities. I am so excited to start this adventure Down Under!
My hobbies
---
Cooking/baking, handball, swimming, gymnastic, hockey - ice hockey, sailing skating, soccer, surfing, beach volleyball, and piano.
Favourite subjects
---
"My favorite subject is chemistry and my least favorite subject is french."
Why Australia?
---
"I've chosen Australia for its landscape, its culture and because I don't know Australia at all."