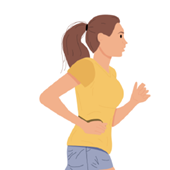 S.
Age : 16 years old
Nationality : Denmark
Program duration :
Three Terms
About me
---
I am eager to learn about new things and experiences. I enjoy doing a variety of activities, such as running, dancing and art. I enjoy keeping busy whether that be with going for a family walk or spending time with friends. I also like relaxing while watching movie with my family. I am ready to get the most out of my year abroad.
My hobbies
---
Running, listening to music, cooking, painting/drawing, cycling, dancing, reading and skiing
Favourite subjects
---
"I like Danish and biology + chemistry / My least favourite subjects are religion and German"
Why Australia?
---
"I could see myself live in Australia, and I imagine that the nature, culture, people are different from my own country, Denmark. I have heard, that the people are nice."