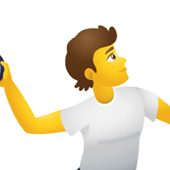 S.
Age : 16 years old
Nationality : Denmark
Program duration :
Three Terms
About me
---
I am a well rounded individual and I am excited about learning and experiencing a new culture. I enjoy living a healthy lifestyle so sports is very important to me, Iove to play handball! I am very curious and happy to embrace new experiences. Coming to Australia is like a dream come true.
My hobbies
---
Discussing current events, listening to music, travel, cooking, fitness, cycling, going to the movies, playing cards games, computer/tech, playing handball and collecting items.
Favourite subjects
---
"Favorite: history, english, social studies. least: german and danish"
Why Australia?
---
"Because of the nature, cultural sights and language. To get as close to the Australian culture and habbits as possible."