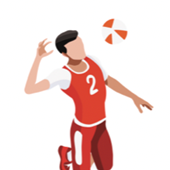 N.
Age : 17 years old
Nationality : Italy
Program duration :
Semester
About me
---
I am a sociable person who can relate to many people, young or old. I like to talk and have been described as extroverted. Volleyball is one of my passions and I play with my friends and family. I also really enjoy keeping fit, swimming and playing on the computer. I am so excited to take on this new challenge in Australia!
My hobbies
---
Computers/Tech/Video games, fitness, swimming/diving, volleyball/beach volley
Favourite subjects
---
At school my favourite subject are maths, I really like playing with numbers, but I also like history and of course I like physical education. The subjects I like less are Latin, geography and literature.
Why Australia?
---
I've chosen to go to Australia because I think it could be very interesting discovering a new place that is on the other part of the world.