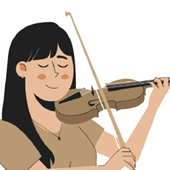 E.L
Age : 15 years old
Nationality : Germany
Program duration :
Two Semesters
About me
---
I am a kind-hearted and hard working person, I spend my time playing violin, reading and volunteering at the YMCA, however my greatest passion is playing handball which I practice a few times a week. One day I hope to become a doctor and I am hopeful that this experience will help me prove I can do anything I set my mind to.
My hobbies
---
Violin, theatre, discussing current events, reading, travel, youth club, cooking, visiting museums, fitness, hockey, surfing, volleyball, cycling, swimming, handball
Favourite subjects
---
"My favourites are Enlgish, biology and chemistry, a subject I like less is geography"
Why Australia?
---
"To learn about it but also to get to know it's culture, the people and to make great memories."