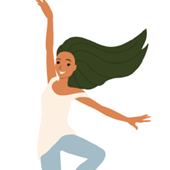 E.
Age : 15 years old
Nationality : France
Program duration :
Term
About me
---
Dance is my passion, I love to practice every day. I have been described as a curios, original and kind person. One day I hope to travel the world and learn from all the people I meet along the way. My dream would to one day become a doctor and help as many people as I can. I am very excited to experience life in Australia.
My hobbies
---
Cooking/baking, dance, sports, athletics, art, reading, music
Favourite subjects
---
"My favourites subjects at school are : English and sciences And of course my least ones are : literature and history"
Why Australia?
---
"The unique culture -the natural richness as always fascinated me - the geographical diversity that is very different in every region -the hospitality of the Australians -."