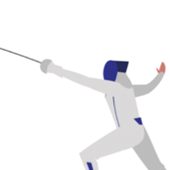 J.
Age : 16 years old
Nationality : France
Program duration :
Semester
About me
---
I'm a boy with a passion for fencing, the sport that ignites my competitive spirit and sharpens my focus. When I'm not on the fencing strip, you can often find me at the piano. Being kind and polite is something I hold dear; it's a reflection of the values I've learned from my family and mentors. I am excited to start this adventure with my new host family.
My hobbies
---
Board games, playing cards, badminton, baseball, computers/tech, drama, fencing, skateboarding, reading, playing music, reading, surfing, piano, electric bass
Favourite subjects
---
"favourite: math least favourite: latin"
Why Australia?
---
"New landscapes, new culture, new way of life, different school system. Australia was a natural choice for me."